Kake's Lilac Long Sleeve Top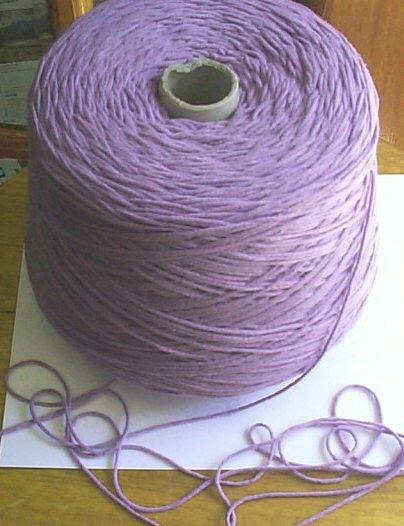 I did finish this, but it was way too warm for the design so I'm going to undo it.
Coats Patons pattern, using the Italian cotton I bought on ebay.

Even with 3.25mm needles it's swatching at 12cm instead of 10cm per 22st, but I really want to wear this yarn soon so I'm making a couple of sizes down and hoping for the best.
pale purple (lilac) Italian DK cotton 1kg (ebay)

swatched at 40st x 45rows, 4 st/row garter st border else st st
* 23.5cm wide x 17.5 cm high before washing
* 16.25 st/10 cm, 24.5 rows/10cm before washing
---
Techniques learned on this project: Mattress stitch, [decorative increases and decreases in knitting]?
---
See Also: Kake's Projects